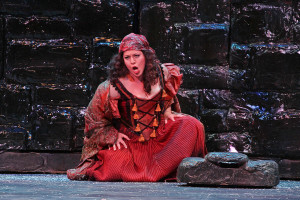 This past April, Elizabeth was part in making some history as Opera Carolina presented the first fully staged production in the USA of Rachmaninov's first opera, Aleko. While the opera has been done before in concert & while it is a staple repertoire in Russia, it was never done in the USA in a staged production until now. Aleko was paired with Leoncavallo's Pagliacci & it was praised highly by the public & press.
Of Elizabeth, the Charlotte Observer wrote: "Elizabeth Caballero, however, identified so well with Zemfira that her singing and acting could almost not be told apart. She was just as convincing as Nedda in the "Pagliacci" that followed."
Here's a wonderful blog review of the production going into in depth detail of the pieces & artists. Go to review here.
http://elizabethcaballero.com/wp-content/uploads/2013/05/title14.png
0
0
KlassicStudio
http://elizabethcaballero.com/wp-content/uploads/2013/05/title14.png
KlassicStudio
2016-04-27 12:52:57
2016-04-27 12:53:07
Elizabeth takes part in making operatic history