I often feel I was born in the wrong era but then I realize how much I would miss running water, antibiotics, & my cell phone. So I pretend on the opera stage.
Elizabeth Caballero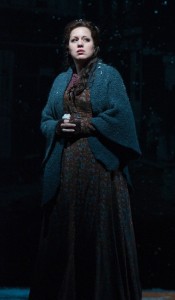 In February, Elizabeth made her return to Seattle Opera in the role of Mimi in La bohème.  She had previously debuted with the company in Le nozze di Figaro in the role of Susanna.  For her return as Mimi, she received great reviews which included from the Seattle Times, 'ElizabethCaballero, pouring forth a stream of glorious tone…'  and from The Stranger, 'Elizabeth Caballero has literally one of the finest voices I've ever heard…'.  The production, directed by Tomer Zvulun,  also received favorable reviews as well as the rest of the cast.  The performances were conducted by Maestro Carlo Montanaro.  This La bohème also bears more significance in that it is part of long time General Director Speight Jenkins final season with Seattle Opera.  Elizabeth will be returning to Seattle Opera in the near future.  For updates, check this page or follow her on Twitter or Facebook for further updates.
http://elizabethcaballero.com/wp-content/uploads/2013/05/title14.png
0
0
KlassicStudio
http://elizabethcaballero.com/wp-content/uploads/2013/05/title14.png
KlassicStudio
2013-06-01 17:58:53
2014-02-10 10:07:58
Elizabeth Caballero's successful return to Seattle Opera
In March, Elizabeth gave an exciting performance of Ludwig van Beethoven's concert aria for Soprano Ah! Perfido with Orchestra Miami under the baton of Maestro Elaine Rinaldi.  The performance of the aria was part of a program titled 'Beethoven on the Beach' which also included Beethoven's Seventh Symphony and his Coriolan Overture.  Elizabeth previously performed this demanding aria, accompanied by Maestro Rinaldi, in a very successful recital she gave in Miami in June of 2010.   To watch Elizabeth's performance of the aria, click here.  Elizabeth's 2010 recital with Elaine Rinaldi is also available on iTunes.  Click here to purchase.
http://elizabethcaballero.com/wp-content/uploads/2013/05/title14.png
0
0
KlassicStudio
http://elizabethcaballero.com/wp-content/uploads/2013/05/title14.png
KlassicStudio
2013-05-13 20:40:34
2014-02-10 10:08:32
Elizabeth Caballero sings Beethoven's Ah! Perfido with Orchestra Miami