I often feel I was born in the wrong era but then I realize how much I would miss running water, antibiotics, & my cell phone. So I pretend on the opera stage.
Elizabeth Caballero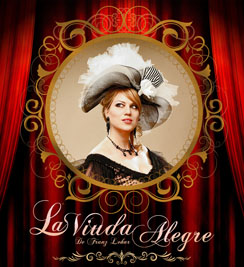 Elizabeth will be traveling to Santo Domingo in August to perform a spanish version of The Merry Widow (La Viuda Alegre) in which she will perform the title role.  This is an exciting debut for Elizabeth, who was born in Cuba, as spanish is her native tongue.  In addition, this also marks her debut in the country of Dominican Republic. Performances will take place August 23rd and 24th at Teatro Nacional Eduardo Brito de Santo Domingo.
http://elizabethcaballero.com/wp-content/uploads/2013/05/title14.png
0
0
KlassicStudio
http://elizabethcaballero.com/wp-content/uploads/2013/05/title14.png
KlassicStudio
2013-06-22 18:13:23
2014-02-10 10:07:58
Elizabeth Caballero's Merry Widow debut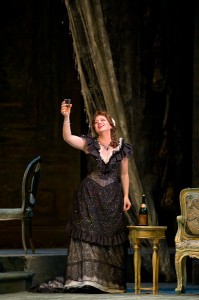 The 2013-14 season marks several exciting debut's for Elizabeth.  In September/October she will make her company and role debut  in Virginia Opera singing Alice Ford in the Verdi masterpiece,  Falstaff.  Late October she will travel to Miami to perform in the prestigious Festival Miami, known as Florida's premier live music festival, hosted by her Alma Mater University of Miami Frost School of Music.  During the recital she will be presented with the 2013 Distinguished Alumni Award.  Rounding off the month of October she will travel to Milwaukee to perform the title role in La traviata with Florentine Opera.  This will be her second time performing with the company, the first being in the role of Donna Elvira in Don Giovanni.  In November, Elizabeth will make a much anticipated role, company, and country debut as she will travel to Brazil to perform the role of Anne Trulove in Stravinsky's The Rake's Progress with the Brazilian Symphony Orchestra.  Spring will bring Elizabeth to Hawaii Opera Theater to make her company debut in a double bill of one of her signature roles, Nedda in Leoncavallo's Pagliacci and the scenic cantata, Carmina Burana by Carl Orff.
Check this page for further updates.  Detailed performance dates can be found on the
Schedule
page.
http://elizabethcaballero.com/wp-content/uploads/2013/05/title14.png
0
0
KlassicStudio
http://elizabethcaballero.com/wp-content/uploads/2013/05/title14.png
KlassicStudio
2013-06-21 18:06:36
2014-02-10 10:07:58
Highlights of Elizabeth Caballero's 2013-14 season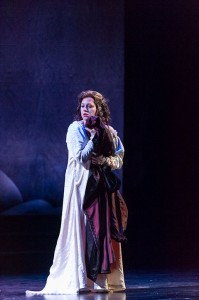 Madison Opera will be broadcasting their opening night performance of Don Giovanni on Saturday, May 25th at 12:00PM Central time.  This was Elizabeth's debut in the role of Donna Anna which opened to great reviews for her and the entire cast including Maestro Joseph Mechavich.  The Daily Page said of her performance, 'a voice of tremendous power, but it's one that can be used with a range of nuances.' If you live in the Madison area, tune in on WPR 88.7 FM to listen.  To listen online, simply click here – stream online
http://elizabethcaballero.com/wp-content/uploads/2013/05/title14.png
0
0
KlassicStudio
http://elizabethcaballero.com/wp-content/uploads/2013/05/title14.png
KlassicStudio
2013-06-01 18:16:36
2014-02-10 10:07:58
Elizabeth Caballero's Donna Anna debut broadcast